Careers
We're committed to creating an environment where everyone can thrive. You can find out more about our current vacancies here.
Join Our Team of Experts
At Tialis, you will work with leaders in the IT industry, people who inspire each other by sharing knowledge and ideas, continuously innovating, and reliably delivering in a way that adds value for our clients.
Every day is an opportunity to nurture excellence, harness creativity, and to inspire each other. To help us do this, we dedicate time and effort to creating an environment that values your contribution and supports you to achieve your ambitions.
There are no current vacancies. Check back soon.
Our Values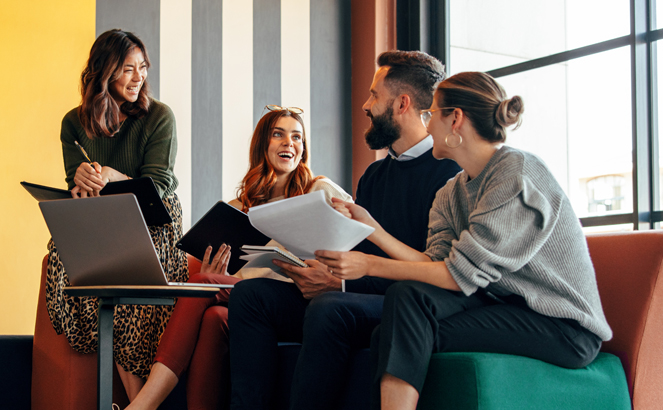 Collaboration
We thrive by working together and recognising the strengths of our team.
Excellence
We are determined to deliver for our customers and strive to delight with our service.
Ethical
We believe in helping organisations thrive without compromising the future of the planet.
Agile
We never stand still. If there is a better way to do something, we will deliver it.
Honest
We're open, fair, and always act with integrity. Our customers trust us to be true to our word.
Ownership
We always deliver our best, holding ourselves accountable for results.
Our IT services are reliable, sustainable and add value to our customers
We've successfully delivered complete IT solutions to our customers for over 30 years, using our portfolio of managed IT services, our purpose-built Lifecycle centre for device management, and our highly skilled technicians. You can count on Tialis for excellent customer service. If you want to find out more about what it is like working at Tialis, you can call us directly or use the button below to get in touch.
Managed IT Services
We will support all your IT needs, either by complementing your existing in-house team, or acting as your dedicated outsourced IT services provider.
Lifecycle Services
With our purpose-built, secure facility and team of highly skilled specialists, your staff will always have a working IT device, with minimal user downtime.
Professional Services
We offer full IT support from managed services, to adhoc projects, to full life cycle management for all devices and users throughout their lifetime.